Chuck Landers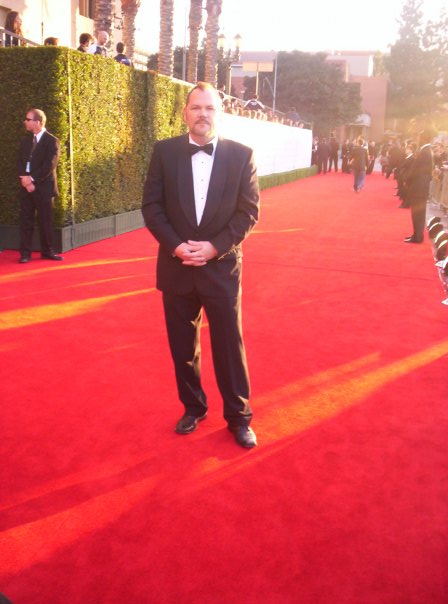 Chuck Landers at the 2009 People Choice Awards
Best Hair Salon in Cincinnati
Chuck Landers, from the onset of his career, has been recognized by top industry leaders and prominent hair cutting and styling professionals. Chuck has an intuitive ability to access the client's personality and visualize an image that will emphasize a person's strong features and minimize weak features. Not only does Chuck possess an incredible ability to pin point the image that his client's should embrace to further their personal aspirations; but also, Chuck has a uniquely innate ability to bring out the best in every client he serves.
Industry Recognitions
People Choice Awards, 2009.
Voted Best Haircutting by Allure Magazine.
Clientele
Proctor & Gamble. Photo shoot of 2008 Gold Medal Olympic Gymnasts, Shawn Johnson, Nastia Liukin and Alicia Sacramone.
Proctor & Gamble. Rouge Magazine Launch Party Stylist.
International and Local Celebrities.
Senior Business Executives.
Working Models and Actresses.
Lead Dancer, Cincinnati Ballet.
Best Clients in Cincinnati!
Professional Training
Studied in San Diego, CA and graduated top honors, 1979.
Relocated to Cincinnati, OH, 1982.
Representative and stage artist for Aveda, regionally from 1983 - 1985.
Artist Director for Mitchell's Salon and Day Spa, 1989 - 1992.
Served as stage artist for Perma of Paris via Identity Hair Salon and Day Spa, 1995 - 1998.
Independent contractor, 1998 - present.
Trained Under
Philip Carreon, Sebastian International.
Horst Reckelebacher, Aveda Global.
Sam Brocato, Baton Rouge, LA.
"Advanced Haircutting", Vidal Sassoon, Santa Monica, CA.
Scott Cole, Atlanta, GA.
Jameson Shaw and Don Shaw, Atlanta, GA.
Oribe, New York City, NY.
Henry Able of Trampp, Los Angeles, CA.
"C" Member of Intercoiffure Global.