Best Salon in Cincinnati
Chuck's Clients Say it Best!
Client Referrals
Chuck understands that an extremely satisfied client is the most important success factor in the hair industry. Happy clients lead to client referrals. Client referrals drive Chuck to deliver the best hair styling services.
Chuck encourages all clients to review his services. If you would like to leave a review for Chuck, please click on one of the Business Review Sites below: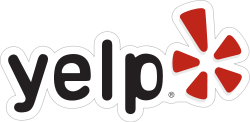 "If Chuck Landers is not cutting or coloring your hair, you simply cannot have your best look. He is incredible. He looks at your face size and shape and determines the best cut for you. My hair is thick and coarse and he makes it silky smooth and easy to take care of. At least 2-3 times a week I am asked, "who cuts your hair"? He is absolutely the best!"
Cheryl S.
"Awesome haircut!. I got a haircut from Chuck and I absolutely love it! I felt like I was able to trust him from the start and he definitely knows what he is talking about. I have very fine hair and often people don't really know how to cut it, but he knew just what to do. I would highly recommend him!"
"He really is good people. I have NEVER written a review but Chuck is good, really good. Im 42 and it was the best cut I have had so far. I have curly hair which he knew how to work with.....very rare thing. My husband also got a great cut. what people say here is true, Chuck will give you a great cut!"
"Chuck gives a great haircut!. I have curly/wavy hair that waves and frizzes the wrong way when heat and humidity take over and I'm incredibly picky about getting a cut that can withstand most weather swings and still look good. I was with the same hair stylist for 25 years because she could give me a great cut, and when she left town I wandered from stylist to stylist for almost 2 years before finding Chuck - now, if I live that long, I'll hopefully be with him for another 25 years! He knows how to cut curly hair in a way that makes it lay just right with very little "handling"...I adore him!"
READ MORE...

"In my 26 years of existence, I have never found someone who actually knew how to cut my hair until I found Chuck. He always does an amazing job! Usually when I get my hair cut, the curls take about 3-5 days to fall back into the right place and shape. But every time Chuck has cut my hair, my curls look amazing the next day! If you have curly hair, I would recommend going to him. He is extremely knowledgeable about types of curly hair, what types of products to use, and how to treat your hair."
"Got curls? If the answer is yes, your answer is Chuck. I went to Chuck based on the positive reviews that I read on this website. In all honesty, I was still a bit skeptical. After all, anyone can write a review. However, now I can say from first hand experience that it's definitley true!!! Chuck definitely knows what he's doing with curly hair. The cut I have is amazing!!! Also, it's one that you can tell will look just as good if not better as it grows out some. My cut is also versatile and extremely easy to style. I have never written a review in my life but hope that it helps someone looking to find a curl expert."
READ MORE...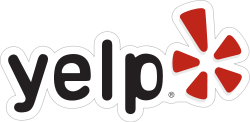 "I hadn't been to a professional stylist for about 3 years... I have been cutting and coloring my long hair myself and it has been just fine. However, now that I have entered my forties I feel sort of "on the fence": I am not young but I am not old, I am a type-A career woman, but want to remain soft and feminine - and not too Type-A looking (if you know what I mean) - I want to look young, but don't want to look like an older woman trying to look young... Ugh.
So I did some research and Chuck Landers got the best reviews in Cincinnati. So I went and Chuck conquered. The man is smart and he knows what he is doing. I'm not going to explain all that he delivered - it would make for a long review (and this is already long). All I can say is that I will be back to see him in 6-8 weeks for the next step in my age and personality-appropriate transformation to drop dead gorgeous!"
Nicole F.
"Sometimes, I like to change my hair, but am not really sure how. With my previous stylist, I could just sit down and tell her what I was thinking about, and she would tell me if it would look good or bad, and if my suggestion was off, she would offer a new one. I really appreciate people like that, and Chuck certainly fit the bill. Although I thought my last hair cut was decent, I felt there was no creativity involved. Chuck has plenty of creative energy!
Another cool thing, free bang trims, walk-ins welcome. This is of course, for established clients, but how neat! He also reminded me that I could get a "blow out" before a night out on the town. I might take him up on it- when do you ever get your hair done like that except for way back when for prom?
I really liked the proximity, my color and cut, and the conversation. I think I may have found my new stylist!"
READ MORE...